Below you have scans of listeners opinions (original inscriptions from our guest book) and articles/raports/reviews in audio newspapers about ZETA ZERO.
Those include opinions after many Interantional Audio Shows (Munich World Audio Show, UK National AS, Warsaw AS etc), during which people were able to listen their favourite music on ZETA ZERO. See what impression our loudspeakers had on the audience.

On this page you can also see the covers of magazines with the news about Zeta Zero and about musical roots of Zeta Zero designer - Tomasz Rogula including reviews with him.
Thank you also for leaving so many comments and reviews in our guest book.

Covers of magazines with news about ZETA ZERO and designer Tomasz Rogula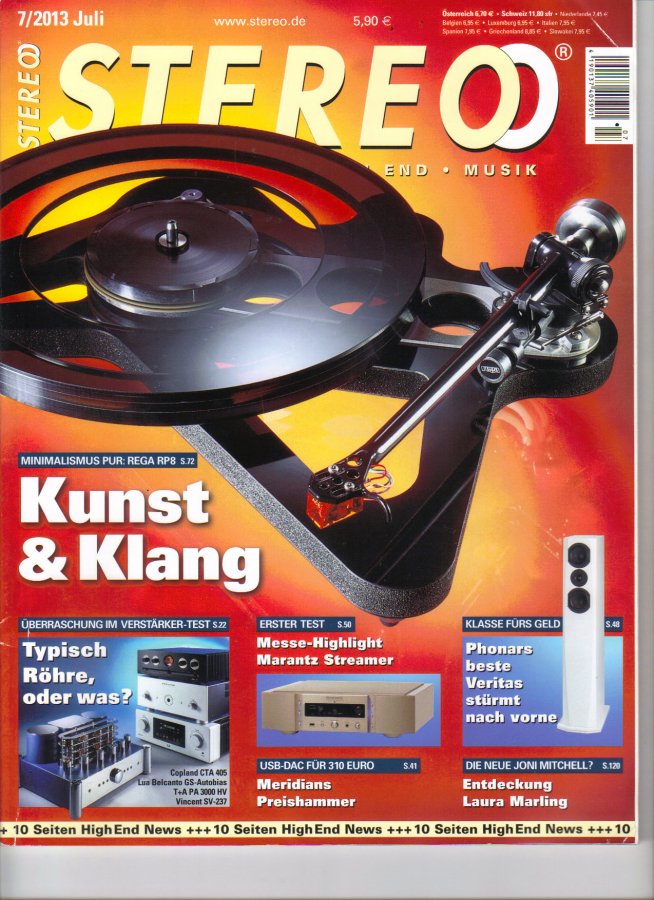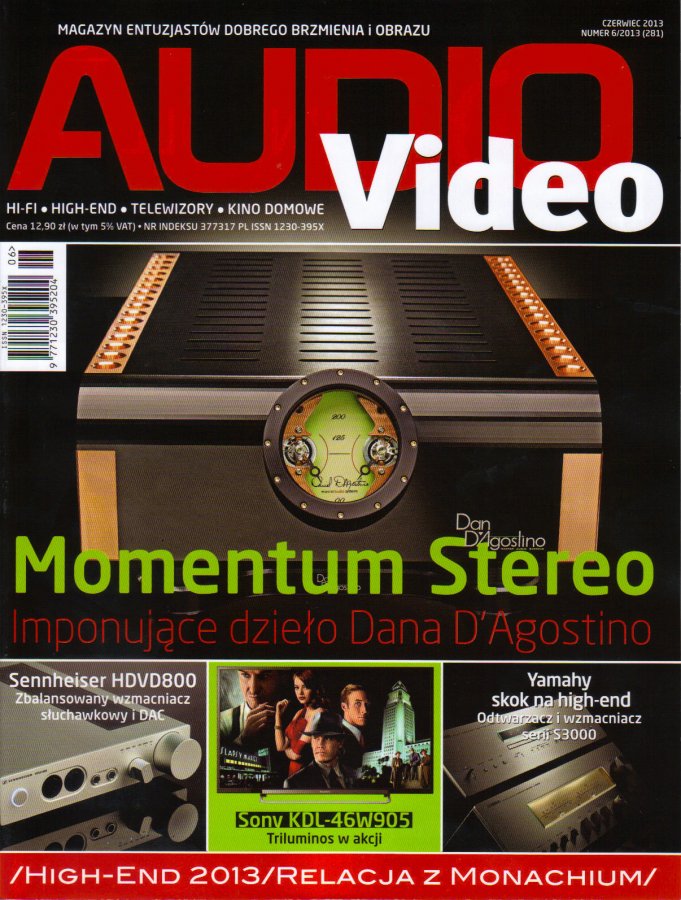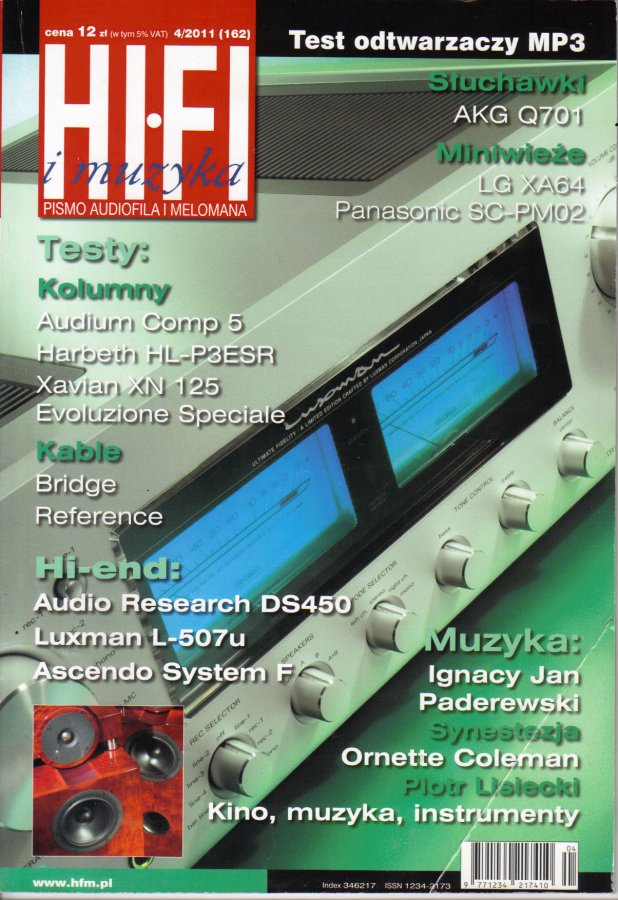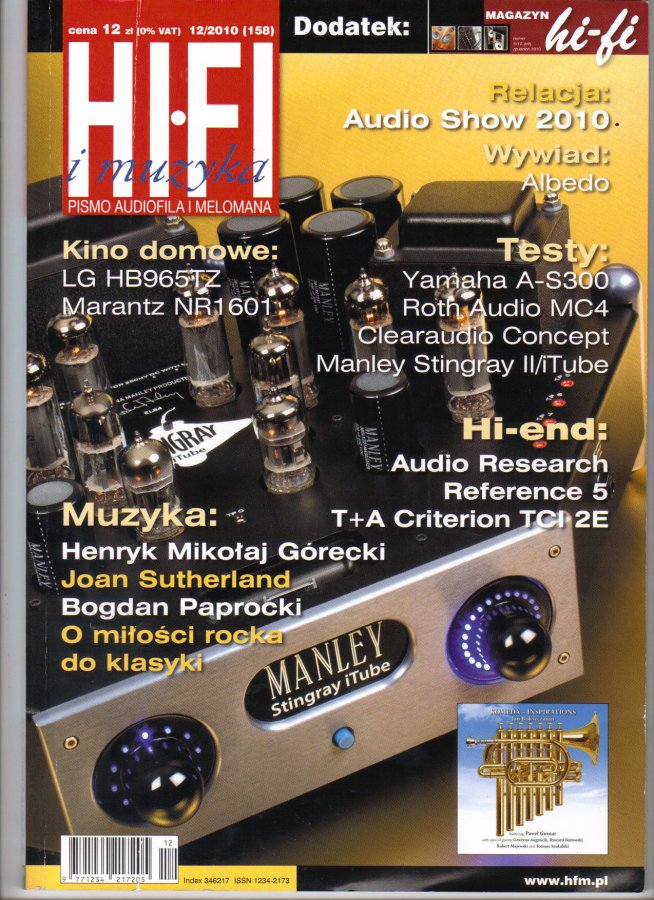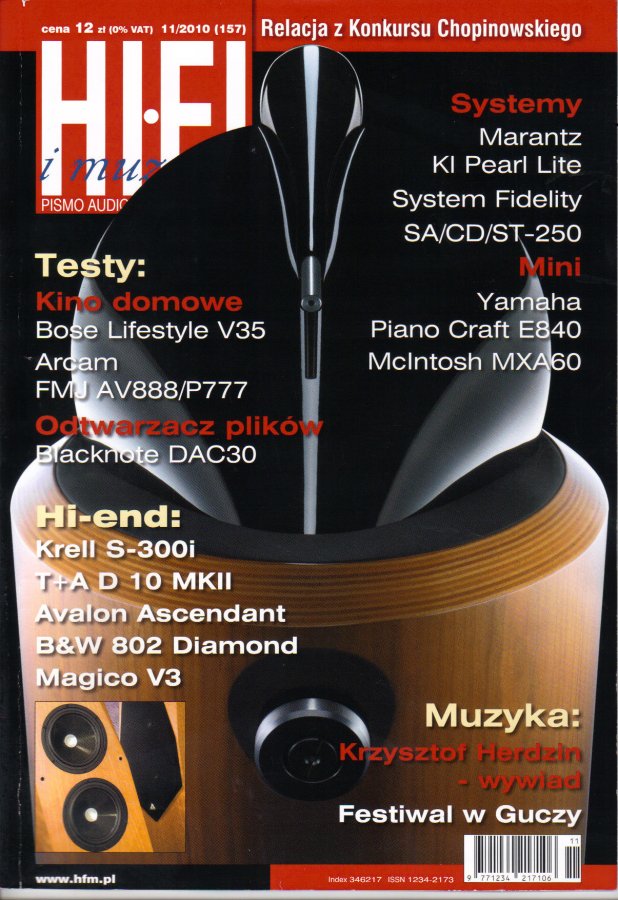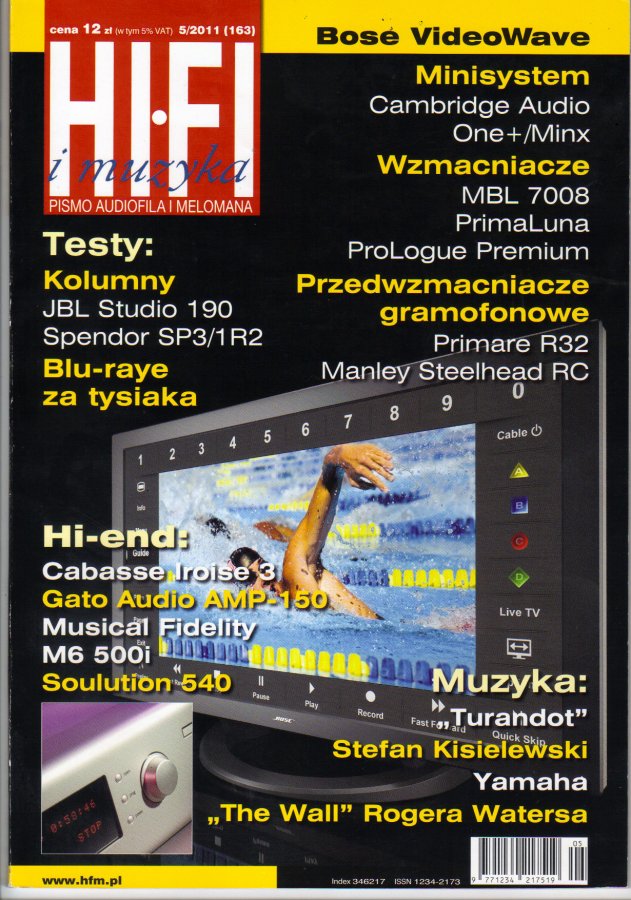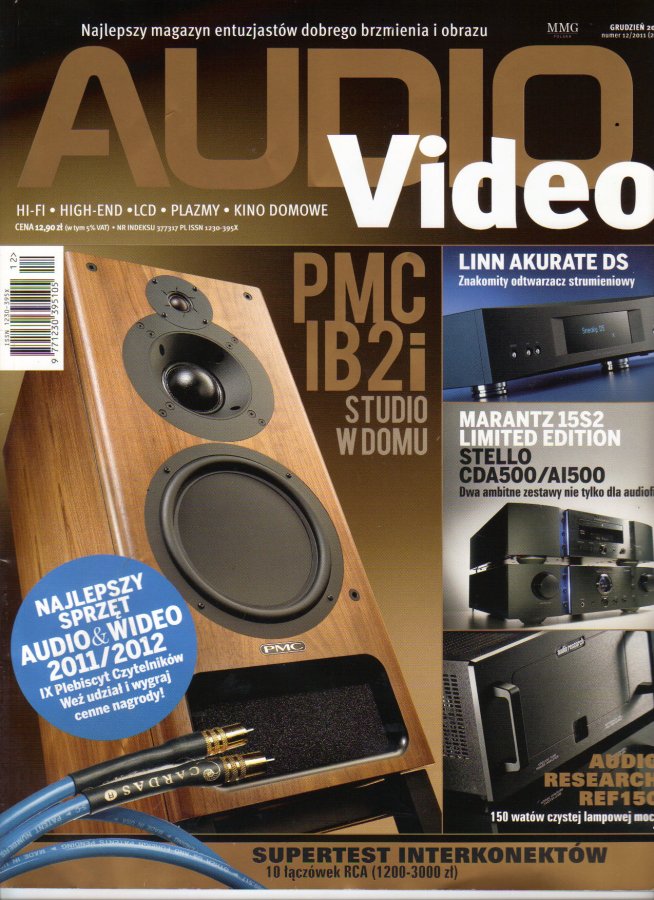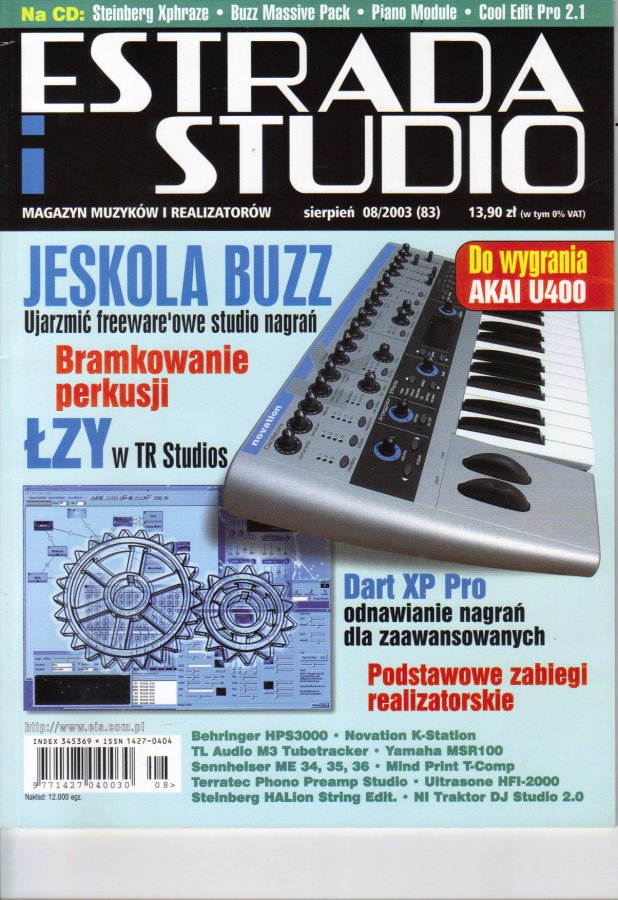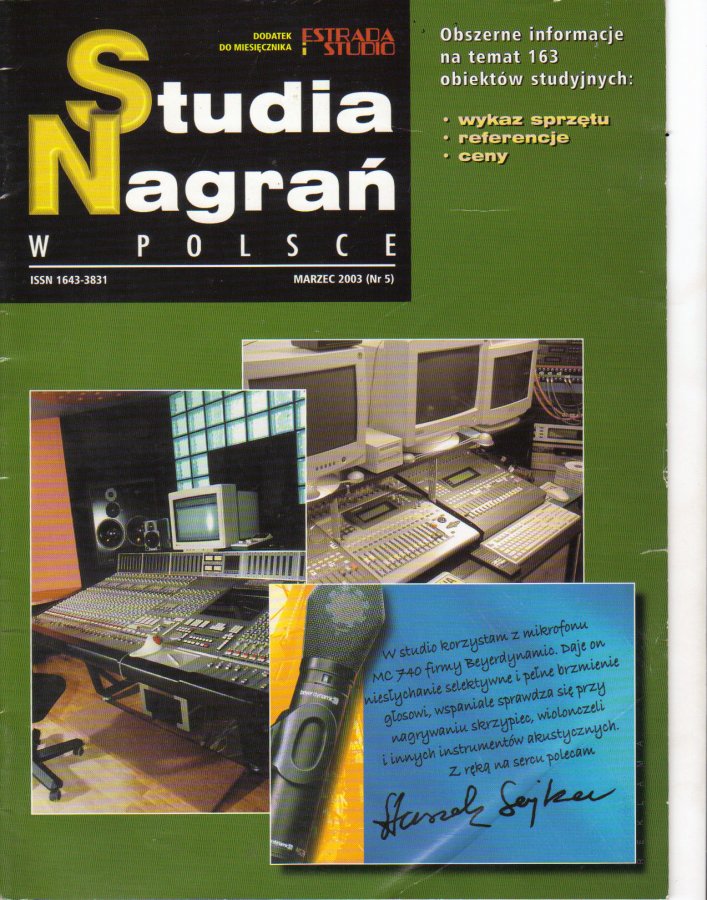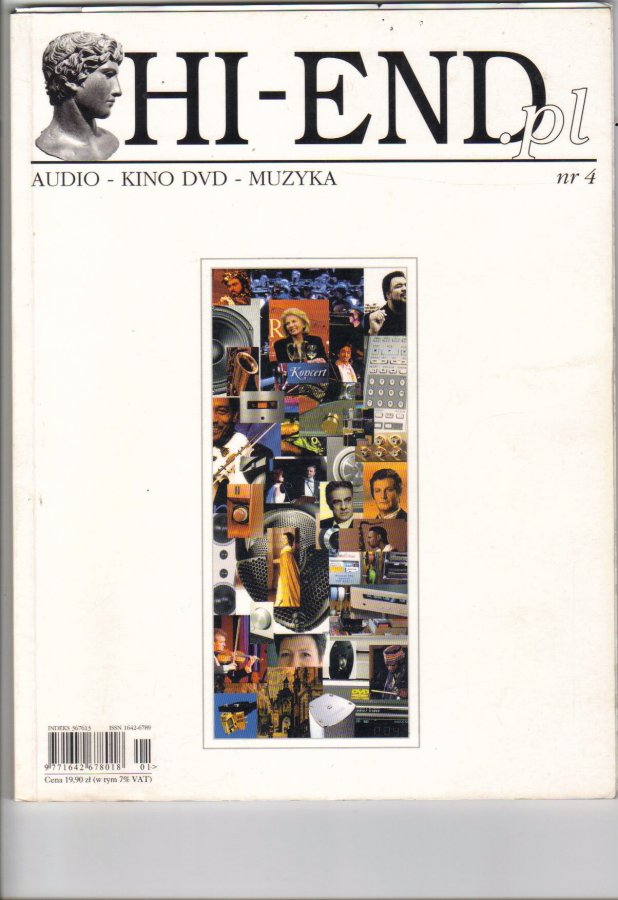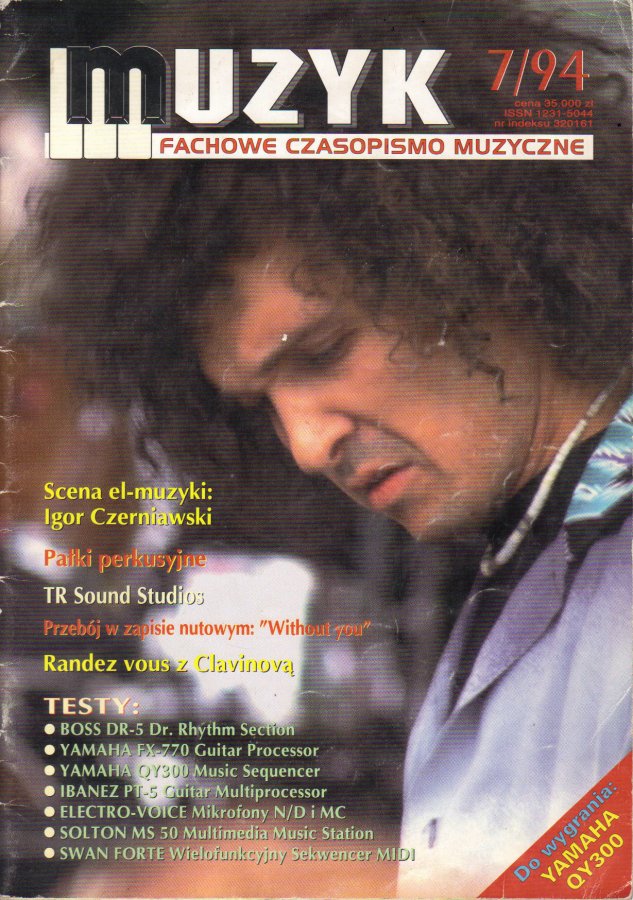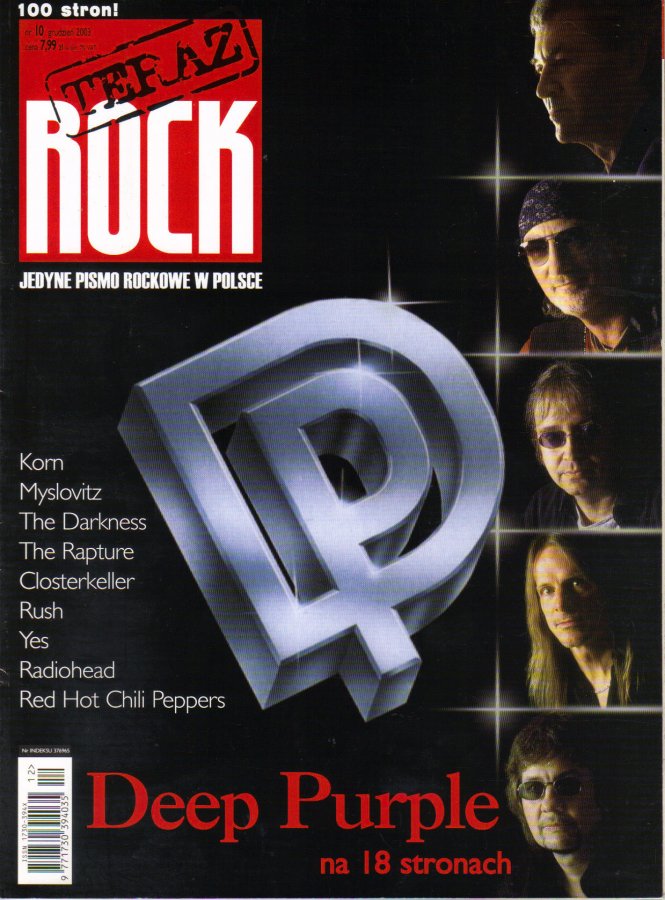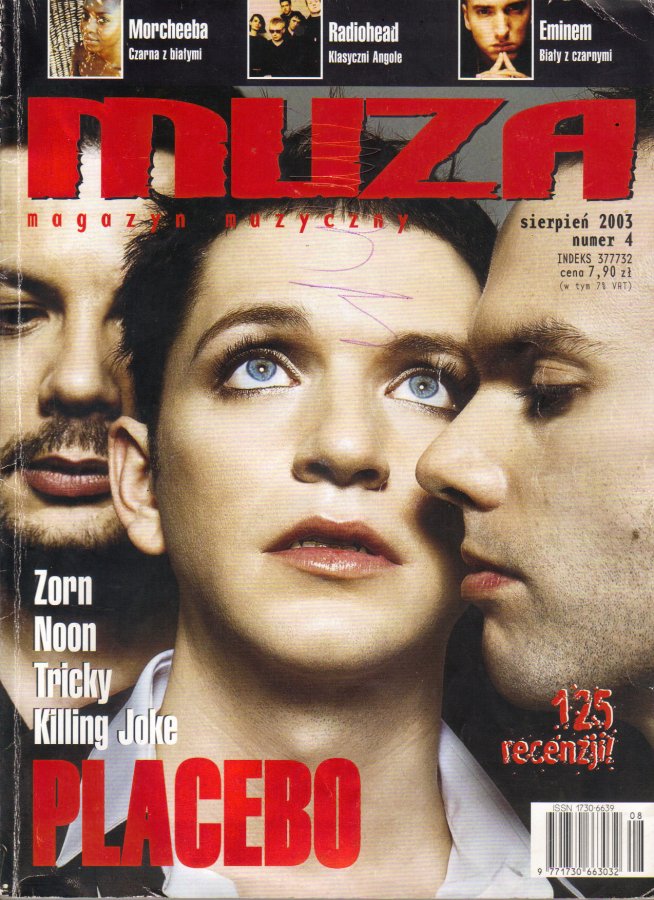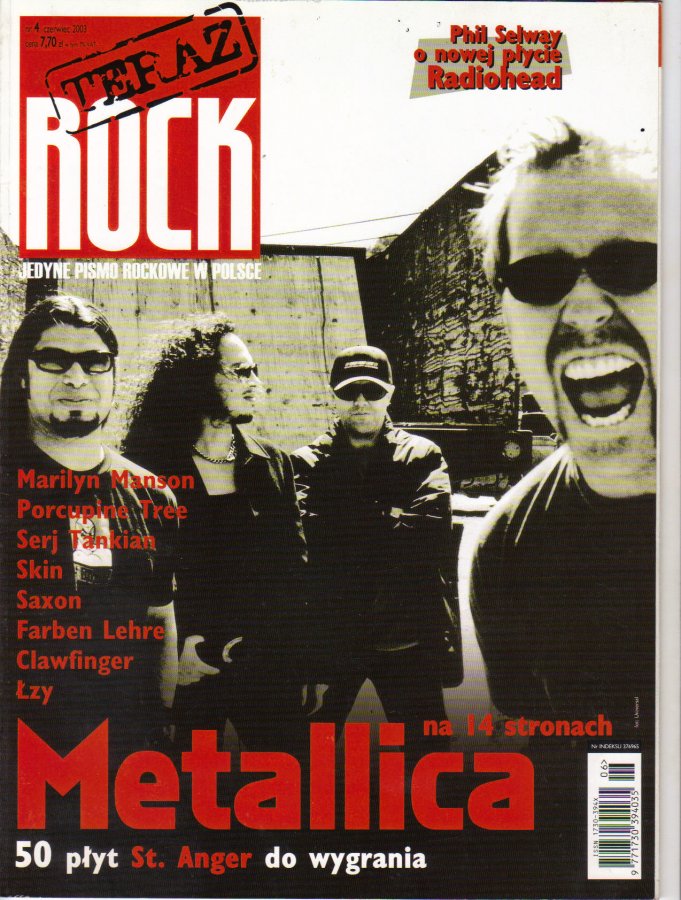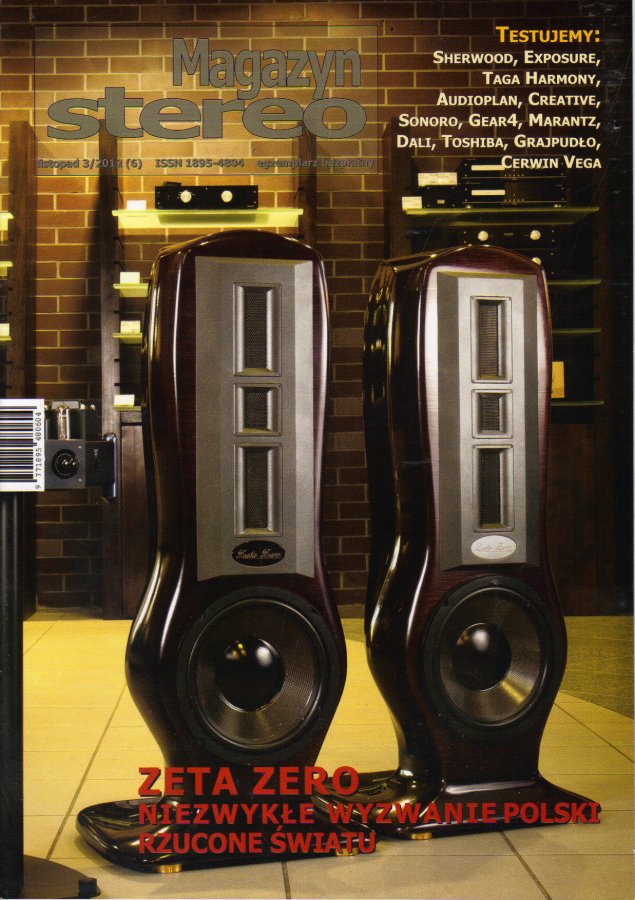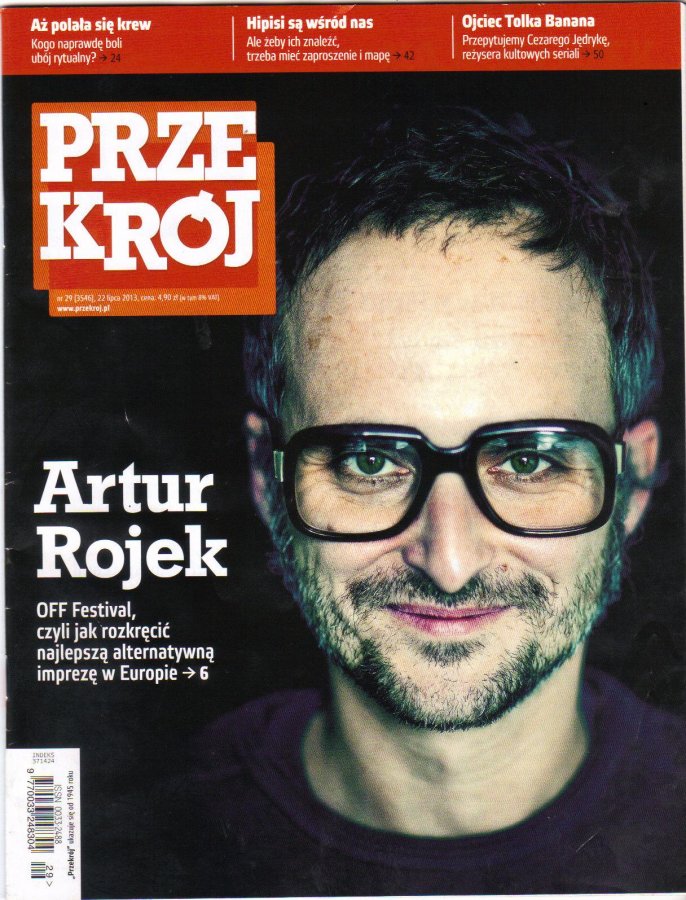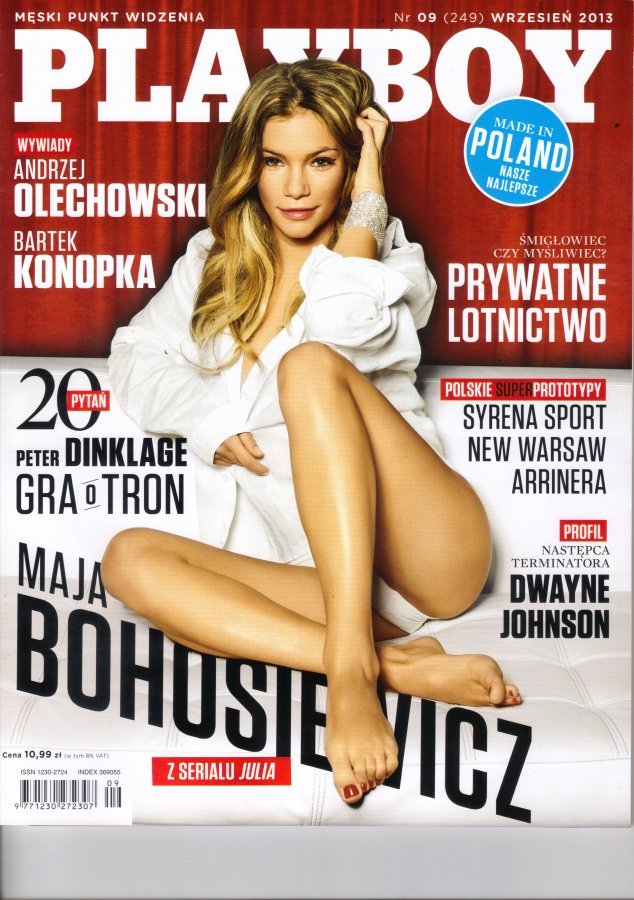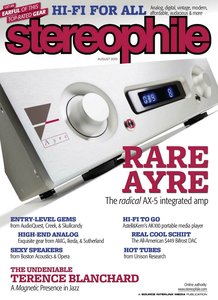 Opinions after AUDIO SHOWs including Munich High End , UK AS etc



































If you want the last step in an audiophile live dearman IN-CRE-DI-BLE !

































































Very good! I'm impressed! Mr. Clement Perry-"STEREO TIMES" magazine USA on the World HIGH END AUDIO SHOW in Munich





Stunning speakers. Just phenomenal. Big, big respect from Kibbutz Givat Brenner - World High End Audio Show in Munich





Dynamics, musicality, transparency that's exactly the Satelite.The power rises to new heights.Tomasz created a true masterpiece! Full recommendation! -"AUDIO LAZUR"





Remomenedation is as understatement. Keep up th good work! -"MAGAZYN STEREO"





The sound was head and shoulders above virtually all the others at the AUDIO SHOW 2011, which I previously checked! Powerful sound and precision at the same time.





Thanks to Zeta Zero I understand what hi-fi is. I heard Pink Floyd as I've never heard before. Thanks for the lesson.





A sincere congratulations. Every year even better! PS invite the competition to hear. ;)





I've never heard such great equipment in my life. Sensational!





This is what I've been looking for all my life. These speakers created by a genius. I bow down on my knees to his work. We thank you and so on.





Tomek let me know where I can exchange my kidneys for your speakers! It seems that you are two steps ahead of the rest.





A sound that kept me like no other, for so long in the exhibitor's room. Of all the other exhibitions at Audio Show this was the most interesting presentation I've encountered. Sincere congratulations and good luck. -Romuald Schatt





One of the best sounds of this year's show 2011. Huge scene, highs, lows and mids sensational, lows the most powerful I heard.





Very good speakers- my favorite at the show! -relation from the World HIGH END AUDIO SHOW in Munich.





I grew up listening to the Dark Side of the Moon, as a guitarist I've studied Gilmour's guitar sound for many years and thought I knew it to "fly". After listening to the disc on Zeta Zero I heard details and nuances that I'd never heard before. I thought nowhere I'm one step closer to understanding. Where in High Hopes for the first time entered lop steel my heart stopped. Sound with a big "S".





Listening to music on your speakers is listening to music on another level - Mr. Khalid Turk - Bahrain





Perfection has a new face. If you want to listen to music with a big "M" then check out this equipment. - Matthew Grzesiak President NLP POLAND





These Speakers are simply outstanding in not only their class. Brilliant musicality, and stage, while maintaining 100% accuracy. Genius.
Super sound. The best stage presented. The best I've ever heard in my life. The first place at AUDIO SHOW






Sensational design. Even bass, very clear treble. For the price hard to beat!





Probably the first time in my life I'm at a loss for words.





The best sound exhibited, the best presentation





The best Polish audio equipment presented. Sound of the future. Simply done the BEST.





Fantastic to listen to your system. Power, the detail of which have never heard before. - Audiophiles from Hajnówka





The shock of feeling that does not go away. Being on the Audio Show 2010 I was looking for only those speakers and luckily there they were! I don't know how many times I returned to this room to listen to my favorite music on ZETA ZERO. Respect to the designer!





Walking in the Audio Show one can really think about how really great sound should cost about 1,000,000zł. Well, not necessarily. Proof of this is the stand Zeta Zero-sound retail, outstanding, dynamics worthy of the best in the world, BRAVO! PERFECT LOUDSPEAKERS! AMAZING!!





Congrats!!! You are a MASTER!





Zeta rules! One word -BRILLIANT! F-ing awesome! Raspberry! Thank you - EWA WIERTEL drill-"Miss Polski"





I've never moved to the concert hall being at home. EXCELLENT DYNAMIC, precise treble. WARNING! need to tame!





Silent parts very enjoyable. Loud parts still enjoyable. Is it magic?





The ideal in sound starts to be tangible.





None of the material was terrible. Congrats!





Well, in a word "Fantastic". The sound spectacular, vibrant, dynamic, and rhythmic. RECOMMENDED.





I am delighted with the sound Zeta Zero presented at the Audio Show 2011. It is one of the best sounding kits I have had the opportunity to hear. Congratulations to the manufacturer, I wish you further successes-Riccardo - from Sosnowiec the oldest audiophile at Audio Show





Very interesting sound. - J Lazur "AUDIO LAZUR"





Congratulations and thanks. This is a out of this world!





Marcus arrived at concert. He should play like that live!





Supposedly you don't enter the same river twice and I walked in, so it was a river of beautiful sounds coming out of the speakers-an enticing form ... Zeta Zero is a Rubenesque sound, a musical presentation of a dream. The most interesting stand around the Audio Show. Natural sound in a natural form.





Once again, one of the best sounds of the show.-Sound better than a set of JBL's overrated "Everest". The sound of the diversity of retail voice plan to allow flavors pick up sound which can not be heard on the other sets. NATURAL SOUND in its natural form. "Zero" in the column name should be associated only with "zero" fatigue during prolonged listening.





The best sound that's ever touched my ears!





"... Tomek's speakers. Cosmic sound! Fantastic sound! Wonderful shape! And these speakers are like a FAIRYTALE ROSE that Tom touched. Music to be heard in TRUTH"- ANA FABER harpist





ZETA ZERO The Best ! Super equipment! - JACEK BORKOWSKI actor





Zeta Zero – Probably the best speaker in the world! ;) With greetings and wishes of fruitful scientific work - Jan Nawrocki





When I listen to these speakers I start to think about geography. |The sound is just beautiful. But what is this geography? It has a lot! It's unbelievable that such a speaker is built in Poland! Congratulations-Dariusz Pieróg (PR 3)





nr. 1





Today I met a enthusiast, music lover and professional that developed speaker that combines musicality, tonality, power and professionality. A rare experience, congratulations to you Tomasz!





One of the best sounds on AUDIO SHOW. Unfortunately, at felt the lack of tubes. After that, excellent.





Congratulations on the speakers. On this hardware Mike Oldfield finally sounds as it should. Thank you for an amazing listening experience.





Best sound in MOC - Munich High End Audio Show





Definitely one of the most interesting sounds throughout AUDIO SHOW. Great dynamics and efficiency, the set has a totally unusual sound like no other I've heard. The best prepared presentation. I could spend the whole day. I wish you all the best and continued success.





After listening to "Time" by Pink Floyd I can say that you do not need to take drugs to listen to music to have the ultimate experience. For this had a dimension so incredible that if you don't listen to them, you really don't know what you're talking about. A completely different world. A new dimension in sound quality.





It boggles the mind. In the end, each band of sound, rumbles, whispers, screams, and more. And caresses your ears until you have a wonderful fulfillment. I'm not sure if orgasm is better) l. Filipowicz Lektor Polish Radio





Congratulates! You are one step away from creating the perfect EVERYTHING PLAYING equipment.





Excellent dynamics and purity. Sensational show!





CONGRATULATIONS. With live music, yet you did not win but you are very close.





The best speakers I listened to. The best in Audio Show 2012





Every year the best speakers at the exhibition! I'll always go back to your room.








I like this especially (just like last year)





"Super super No1 at the exhibit" (Czech Republic)
World High End Audio Show in Munich





"Super sound!!! " - MONACHIUM WORLD HIGH END SHOW





Amazing sounds, magic SPELLS. I'm impressed-this is an understatement! A FEAST FOR MY EARS OF TECHNOLOGY. -Marek Wilk reader/lector





The best sound I heard at the show. Uterly superb. A. Smith
High End Audio Show in Munich





The words did not reflect what I feel my heart about the fruit of so prominent a man's labor. Unimaginably great sound and a unique emotion. With best wishes for the continuation of the groundbreaking work, and thank you for such sound.
MONACHIUM WORLD HIGH END SHOW






The best sound I hear. Perfect

High End Audio Show in Munich





Excellent sound! Congratulations, that's what you expect from a high end speaker





Amazingly free sound, plasticity , great sound, beautiful captivating. Outstanding speakers of this year's Audio Show. Perfectly even cultured sound- with teeth. Great.





Today I walked into a different world! Listening to music from the speakers of the Tom I understood what this world is beautiful. God gave Tom a great talent. Sitting close to these beautiful speakers I admired their sound. Thank you Tom you're the man, that you could create such beautiful things that will be enjoyed for generations. I sincerely wish you continued success. - Zbigniew Brzezinski






Sounds really good!





A most sincere thank you!!! The space stunned even me! An unforgettable listening experience which I've NEVER (sic) experienced. But now I know. I want to experience more and stronger. Way to go Tom!





From the Pink Floyd's "Dark side of the Moon" I heard sounds it seems I'd never heard before. I am very impressed-That's an understatement!





truly full range spaciousness





Outstanding loudspeakers at this year's Audio Show. Perfectly equal, cultural sound with "claw". great;)





Real wonders! An amazing musical performance.





I've never heard such a wonderful sound. Like I was flying to the moon. Only to this thought I can compare. Thank you for the wonderful experience.





An indescribable experience. I've never sat in the middle of such a machine.





One of the best stand in the whole show. Great atmosphere. Unique speakers, have something unique that cann't be heard in any others.





These speaker enclose man in a magical circle and move him to a completely different dimension of something amazing!





Zeta Zero speakers impressed me with their clean extensive high range, a very interesting and transparent mids and killer bass. The whole nicely balanced. Albums sounded interesting and new.





Wow! This is unbelievable! Two pears with what a sound!!





Zeta rocks and rules. Mega super. Thanks for the presentation. K. SAMERYT actor





The muse of this equipment destroys and crushes, I wish you the best of luck in future projects and keep my fingers crossed.





Thank you for an amazing musical experience.





Great sound and shape!!





Absolutely DIVINE!





Simply Awesome!!!





I met a man and his life, his passions. I understood why Zeta Zeros play so beautifully. And it's not platitude! They really are a reflection of musical passion and love for the music of Tom Rogula-Tom the Great.





Bored? You'll be a new man!! ;)





Such quality I did not expect. SUPER!





Like I was touched by God....





Ideal listening in a pleasant atmosphere, spacious sound. Thanks.





Close your eyes and you're at a concert! Beautiful!





Of the five presentations of brand new high-end your's was the best. They knew what to do and how to do it. The sound suited me fine and dandy.





Thank you for the most fantastic musical experience we have ever had. Good luck with your other projects.





A sincere thank you for a beautiful presentation.





This is absolutely the best sound that I've had the chance to experience in recent years. -Jacek BIELSKI "Janosik" Katowice-owner audio salon STUDIO HI-FI Katowice





An incredible sound with unusual design...a must have - High End Audio Show Munich 2013





High End Audio Show Munich 2013





Just great sound. Absolutely clear. - High End Audio Show Munich 2013





This leaves a lasting impression. A big complement for this achievement! - High End Audio Show Munich 2013





I love the dynamics, clarity, speed and "BIG" sound. Guests from the Netherlands-report from the World HIGH END AUDIO SHOW in Munich





Great column, excellent sound wonderful, congratulations!





Congratulations on a successful design. Very nice high frequencies. Speakers reflect the recording quality. That's good.





Kasia and I both say they're awesome.





Maybe someday I can buy them. But now I can only listen to them. THANK YOU!





Beautifully clear sound. Nothing else is needed!





COOL !





Awesome!





Zeta Zero is wonderful. Amazing dynamics and space. Congratulations. Totally Awesome. Far out! One problem is probably to find competitive speakers. Congratulations





Excellent sound! I've already listened for the second year





Many thanks for the nice explanations - High End Audio Show Munich 2013





Listeners from Belgium - High End Audio Show Munich 2013





Shine On! Thank you for the great sound experience! Keep on... - High End Audio Show Munich 2013





Antesaria Audio truly appreciates your commitment to our products. We're happy attending (being part of) this great SHOW! - Report from the World HIGH END AUDIO SHOW in Munich





Great price / performance relationship! Thrilling! - High End Audio Show Munich 2013





Very involving sound - High End Audio Show Munich 2013





A nice high end sound experience from Poland! We'd love to hear more from you - High End Audio Show Munich 2013





Congratulations. The music is set free to show its expression of joy, detailing and unique creation - report from the World HIGH END AUDIO SHOW in Munich





Thank you for some nice moments with MJ who is it (RIP King of Pop, Rock and Soul) - High End Audio Show Munich 2013





Sound-"HAMMER"

High End Audio Show Munich 2013





Sound, and class!! – report from the World HIGH END AUDIO SHOW in Munich





High End Audio Show Munich 2013





Incredible sound! I'm sure the sound that Russians will love! - The editor of the Moscow AUDIO SHOW - High End Audio Show Munich 2013





Very good sound-very good speaker column. My favorite of the show! - High End Audio Show Munich 2013





Very good speakers!-my favorite at the show! - High End Audio Show Munich 2013





The most advanced speakers in Munich - High End Audio Show Munich 2013





Sounds great!!! - High End Audio Show Munich 2013





High End Audio Show Munich 2013





High End Audio Show Munich 2013





High End Audio Show Munich 2013





High End Audio Show Munich 2013





Many thanks for the demonstration! Wow! - High End Audio Show Munich 2013





High End Audio Show Munich 2013





Listeners from Israel - High End Audio Show Munich 2013





I've never heard of this company. I am amazed at the sound. It was very warm and musical- Rati - online editor HI END of Israel's Report from the High End Audio Show Munich 2013





Listeners from Serbia - High End Audio Show Munich 2013





Big Sound Hammer ! - High End Audio Show Munich 2013





Very nice and natural sound. Simply superb





RE MUSIC magazine in Italy- High End Audio Show Munich 2013





Listeners from the Netherlands - High End Audio Show Munich 2013





Great sound. Impresive tweeter.





High End Audio Show Munich 2013





Listeners from Indonesia - High End Audio Show Munich 2013





High End Audio Show Munich 2013





Thumbs up from AVShowrooms.com - High End Audio Show Munich 2013





Very interesting for all sorts of reasons...
High End Audio Show Munich 2013





WOW - great sound! Congratulations - "ULTIMATE AV"- Hungary - High End Audio Show Munich 2013





Refreshingly different, a seduction to dream! - High End Audio Show Munich 2013





Not bad!!! - High End Audio Show Munich 2013





Beautiful interior and stereophony. I wish you much success!





A perfect marriage of sound and looks. A revelation.





Great speakers perfectly executed, music that captures the heart. I am also grateful to the owner of the company for such a great speaker!





Keep up the good work!





High End Audio Show Munich 2013





Excellent clean sound, unusual timbre. The dynamic sound and space puts me on my knees. Excellent sustainability. I highly recommend them!





Sounds unusual and brave. One of the best ribbon speakers I've heard. Not only on Audio Show. Respect





Deliciously





The organs and drums on the album "Pomp"...fantastic space and dynamics





High End Audio Show Munich 2013





Beautiful design, great potential, but I think some elements to improve-Bass and integration with the rest of the bandwidth -Gentle values combined with monoblocks Zeta Zero. Very good resolution, and mids. I'm a top fan of the project and for their commitment ... and professionalism. Delicious!





High End Audio Show Munich 2013





Zeta Zero ULTIMATE SOUND - High End Audio Show Munich 2013





Dude! They look almost as good as me, and they sound so incredible! I'm going to buy some as soon as possible - EVA TITTEL Houston USA





Zeta Zero –Poetry of sound. Magical listening.





There is no sound like this in any studio around! Great speakers- beautiful like the sound! HUGE CONGRATULATIONS. - Jacek Borkowski Actor





Sensational sound! Lots of surprising details! Bass control! Great atmosphere! Pleasant atmosphere while listening! Friendly service! 100% satisfaction





Perfectly detailed sound. Super high- tone speakers -Slovakia





I'm completely impressed!





Very clean sound, and very selective in their original form. The speakers have a very original shape, and have great dynamics





I'm impressed. Great sound coming out of these amazing speakers. Congratulations. Quality.





Today, for the first time I heard a deep, controlled low deep bass that was a terrific representation of the original synthesizer. - Patrick 'DRONE' Domszy





Curious sexy design. The sound of M. Jackson was not bad. The rest OK. Yet a bit of work stands in front of you, but the direction is good.





Beautiful harmony of high and low frequencies. Excellent highlighting of subtle background sounds.





Presentation at the highest level. Speakers sensational. The Best of Audio Show 2010





This year's Audio Show was another great event.... As a person professionally engaged in the sale of music and audio devices have the right to express the truth about the system I heard today. It's one of those places where music played.





A huge amount of energy and life. I felt it during the trade-fair Audio Show 2010, 2009 and today. Listening pleasure combined with charging the batteries to fight the world PETER-FUSIC





Thomas! Thank you for your brilliant presentation of speakers and electronics in my room. My experience with Audio Show has been restored. I will not write how I like it ..... Zbigniew DAT Salon





Sade never sounded so beautiful.





The equipment is great in every way. I am delighted, this is what I would like to have a home. Super! Super! Super!





In a word-"AWESOME"





Under these conditions, and SCALE and ... perfect arrangement of "zero" clutter. Excellence enters SUPER. CONGRATULATIONS!





For another year I started with ZETA Zero. Great climate, attention to detail. -Thumbs up.





Knockout dynamics and resolution, great bass control. Continuously polishing the system





Fantastic dynamics and range. The intensity of the music is like a live concert. Spacial sound is fantastic. Congratulations!





I am impressed by the sound of the new set of speakers....





The best of high end. Wish luck with the company.





After hearing a few songs on Zeta Zeros I finally understand what in fact are the sounds and how music can be so heavenly!





On 8/11/09 I heard the interior of a cathedral with its best virtuoso organist in the ZETA ZEROs





Excellent Sound!!





Very cool. I'm proud of you. Paula





















































































































































































































































































































































































































































































If you want the last step in an audiophile live dearman IN-CRE-DI-BLE !

Very good! I'm impressed! Mr. Clement Perry-"STEREO TIMES" magazine USA on the World HIGH END AUDIO SHOW in Munich

Stunning speakers. Just phenomenal. Big, big respect from Kibbutz Givat Brenner - World High End Audio Show in Munich

Dynamics, musicality, transparency that's exactly the Satelite.The power rises to new heights.Tomasz created a true masterpiece! Full recommendation! -"AUDIO LAZUR"

Remomenedation is as understatement. Keep up th good work! -"MAGAZYN STEREO"

The sound was head and shoulders above virtually all the others at the AUDIO SHOW 2011, which I previously checked! Powerful sound and precision at the same time.

Thanks to Zeta Zero I understand what hi-fi is. I heard Pink Floyd as I've never heard before. Thanks for the lesson.

A sincere congratulations. Every year even better! PS invite the competition to hear. ;)

I've never heard such great equipment in my life. Sensational!

This is what I've been looking for all my life. These speakers created by a genius. I bow down on my knees to his work. We thank you and so on.

Tomek let me know where I can exchange my kidneys for your speakers! It seems that you are two steps ahead of the rest.

A sound that kept me like no other, for so long in the exhibitor's room. Of all the other exhibitions at Audio Show this was the most interesting presentation I've encountered. Sincere congratulations and good luck. -Romuald Schatt

One of the best sounds of this year's show 2011. Huge scene, highs, lows and mids sensational, lows the most powerful I heard.

Very good speakers- my favorite at the show! -relation from the World HIGH END AUDIO SHOW in Munich.

I grew up listening to the Dark Side of the Moon, as a guitarist I've studied Gilmour's guitar sound for many years and thought I knew it to "fly". After listening to the disc on Zeta Zero I heard details and nuances that I'd never heard before. I thought nowhere I'm one step closer to understanding. Where in High Hopes for the first time entered lop steel my heart stopped. Sound with a big "S".

Listening to music on your speakers is listening to music on another level - Mr. Khalid Turk - Bahrain

Perfection has a new face. If you want to listen to music with a big "M" then check out this equipment. - Matthew Grzesiak President NLP POLAND

These Speakers are simply outstanding in not only their class. Brilliant musicality, and stage, while maintaining 100% accuracy. Genius.
Super sound. The best stage presented. The best I've ever heard in my life. The first place at AUDIO SHOW


Sensational design. Even bass, very clear treble. For the price hard to beat!

Probably the first time in my life I'm at a loss for words.

The best sound exhibited, the best presentation

The best Polish audio equipment presented. Sound of the future. Simply done the BEST.

Fantastic to listen to your system. Power, the detail of which have never heard before. - Audiophiles from Hajnówka

The shock of feeling that does not go away. Being on the Audio Show 2010 I was looking for only those speakers and luckily there they were! I don't know how many times I returned to this room to listen to my favorite music on ZETA ZERO. Respect to the designer!

Walking in the Audio Show one can really think about how really great sound should cost about 1,000,000zł. Well, not necessarily. Proof of this is the stand Zeta Zero-sound retail, outstanding, dynamics worthy of the best in the world, BRAVO! PERFECT LOUDSPEAKERS! AMAZING!!

Congrats!!! You are a MASTER!

Zeta rules! One word -BRILLIANT! F-ing awesome! Raspberry! Thank you - EWA WIERTEL drill-"Miss Polski"

I've never moved to the concert hall being at home. EXCELLENT DYNAMIC, precise treble. WARNING! need to tame!

Silent parts very enjoyable. Loud parts still enjoyable. Is it magic?

The ideal in sound starts to be tangible.

None of the material was terrible. Congrats!

Well, in a word "Fantastic". The sound spectacular, vibrant, dynamic, and rhythmic. RECOMMENDED.

I am delighted with the sound Zeta Zero presented at the Audio Show 2011. It is one of the best sounding kits I have had the opportunity to hear. Congratulations to the manufacturer, I wish you further successes-Riccardo - from Sosnowiec the oldest audiophile at Audio Show

Very interesting sound. - J Lazur "AUDIO LAZUR"

Congratulations and thanks. This is a out of this world!

Marcus arrived at concert. He should play like that live!

Supposedly you don't enter the same river twice and I walked in, so it was a river of beautiful sounds coming out of the speakers-an enticing form ... Zeta Zero is a Rubenesque sound, a musical presentation of a dream. The most interesting stand around the Audio Show. Natural sound in a natural form.

Once again, one of the best sounds of the show.-Sound better than a set of JBL's overrated "Everest". The sound of the diversity of retail voice plan to allow flavors pick up sound which can not be heard on the other sets. NATURAL SOUND in its natural form. "Zero" in the column name should be associated only with "zero" fatigue during prolonged listening.

The best sound that's ever touched my ears!

"... Tomek's speakers. Cosmic sound! Fantastic sound! Wonderful shape! And these speakers are like a FAIRYTALE ROSE that Tom touched. Music to be heard in TRUTH"- ANA FABER harpist

ZETA ZERO The Best ! Super equipment! - JACEK BORKOWSKI actor

Zeta Zero – Probably the best speaker in the world! ;) With greetings and wishes of fruitful scientific work - Jan Nawrocki

When I listen to these speakers I start to think about geography. |The sound is just beautiful. But what is this geography? It has a lot! It's unbelievable that such a speaker is built in Poland! Congratulations-Dariusz Pieróg (PR 3)

nr. 1

Today I met a enthusiast, music lover and professional that developed speaker that combines musicality, tonality, power and professionality. A rare experience, congratulations to you Tomasz!

One of the best sounds on AUDIO SHOW. Unfortunately, at felt the lack of tubes. After that, excellent.

Congratulations on the speakers. On this hardware Mike Oldfield finally sounds as it should. Thank you for an amazing listening experience.

Best sound in MOC - Munich High End Audio Show

Definitely one of the most interesting sounds throughout AUDIO SHOW. Great dynamics and efficiency, the set has a totally unusual sound like no other I've heard. The best prepared presentation. I could spend the whole day. I wish you all the best and continued success.

After listening to "Time" by Pink Floyd I can say that you do not need to take drugs to listen to music to have the ultimate experience. For this had a dimension so incredible that if you don't listen to them, you really don't know what you're talking about. A completely different world. A new dimension in sound quality.

It boggles the mind. In the end, each band of sound, rumbles, whispers, screams, and more. And caresses your ears until you have a wonderful fulfillment. I'm not sure if orgasm is better) l. Filipowicz Lektor Polish Radio

Congratulates! You are one step away from creating the perfect EVERYTHING PLAYING equipment.

Excellent dynamics and purity. Sensational show!

CONGRATULATIONS. With live music, yet you did not win but you are very close.

The best speakers I listened to. The best in Audio Show 2012

Every year the best speakers at the exhibition! I'll always go back to your room.

I like this especially (just like last year)

"Super super No1 at the exhibit" (Czech Republic)
World High End Audio Show in Munich

"Super sound!!! " - MONACHIUM WORLD HIGH END SHOW

Amazing sounds, magic SPELLS. I'm impressed-this is an understatement! A FEAST FOR MY EARS OF TECHNOLOGY. -Marek Wilk reader/lector

The best sound I heard at the show. Uterly superb. A. Smith
High End Audio Show in Munich

The words did not reflect what I feel my heart about the fruit of so prominent a man's labor. Unimaginably great sound and a unique emotion. With best wishes for the continuation of the groundbreaking work, and thank you for such sound.
MONACHIUM WORLD HIGH END SHOW


The best sound I hear. Perfect

High End Audio Show in Munich

Excellent sound! Congratulations, that's what you expect from a high end speaker

Amazingly free sound, plasticity , great sound, beautiful captivating. Outstanding speakers of this year's Audio Show. Perfectly even cultured sound- with teeth. Great.

Today I walked into a different world! Listening to music from the speakers of the Tom I understood what this world is beautiful. God gave Tom a great talent. Sitting close to these beautiful speakers I admired their sound. Thank you Tom you're the man, that you could create such beautiful things that will be enjoyed for generations. I sincerely wish you continued success. - Zbigniew Brzezinski


Sounds really good!

A most sincere thank you!!! The space stunned even me! An unforgettable listening experience which I've NEVER (sic) experienced. But now I know. I want to experience more and stronger. Way to go Tom!

From the Pink Floyd's "Dark side of the Moon" I heard sounds it seems I'd never heard before. I am very impressed-That's an understatement!

truly full range spaciousness

Outstanding loudspeakers at this year's Audio Show. Perfectly equal, cultural sound with "claw". great;)

Real wonders! An amazing musical performance.

I've never heard such a wonderful sound. Like I was flying to the moon. Only to this thought I can compare. Thank you for the wonderful experience.

An indescribable experience. I've never sat in the middle of such a machine.

One of the best stand in the whole show. Great atmosphere. Unique speakers, have something unique that cann't be heard in any others.

These speaker enclose man in a magical circle and move him to a completely different dimension of something amazing!

Zeta Zero speakers impressed me with their clean extensive high range, a very interesting and transparent mids and killer bass. The whole nicely balanced. Albums sounded interesting and new.

Wow! This is unbelievable! Two pears with what a sound!!

Zeta rocks and rules. Mega super. Thanks for the presentation. K. SAMERYT actor

The muse of this equipment destroys and crushes, I wish you the best of luck in future projects and keep my fingers crossed.

Thank you for an amazing musical experience.

Great sound and shape!!

Absolutely DIVINE!

Simply Awesome!!!

I met a man and his life, his passions. I understood why Zeta Zeros play so beautifully. And it's not platitude! They really are a reflection of musical passion and love for the music of Tom Rogula-Tom the Great.

Bored? You'll be a new man!! ;)

Such quality I did not expect. SUPER!

Like I was touched by God....

Ideal listening in a pleasant atmosphere, spacious sound. Thanks.

Close your eyes and you're at a concert! Beautiful!

Of the five presentations of brand new high-end your's was the best. They knew what to do and how to do it. The sound suited me fine and dandy.

Thank you for the most fantastic musical experience we have ever had. Good luck with your other projects.

A sincere thank you for a beautiful presentation.

This is absolutely the best sound that I've had the chance to experience in recent years. -Jacek BIELSKI "Janosik" Katowice-owner audio salon STUDIO HI-FI Katowice

An incredible sound with unusual design...a must have - High End Audio Show Munich 2013

High End Audio Show Munich 2013

Just great sound. Absolutely clear. - High End Audio Show Munich 2013

This leaves a lasting impression. A big complement for this achievement! - High End Audio Show Munich 2013

I love the dynamics, clarity, speed and "BIG" sound. Guests from the Netherlands-report from the World HIGH END AUDIO SHOW in Munich

Great column, excellent sound wonderful, congratulations!

Congratulations on a successful design. Very nice high frequencies. Speakers reflect the recording quality. That's good.

Kasia and I both say they're awesome.

Maybe someday I can buy them. But now I can only listen to them. THANK YOU!

Beautifully clear sound. Nothing else is needed!

COOL !

Awesome!

Zeta Zero is wonderful. Amazing dynamics and space. Congratulations. Totally Awesome. Far out! One problem is probably to find competitive speakers. Congratulations

Excellent sound! I've already listened for the second year

Many thanks for the nice explanations - High End Audio Show Munich 2013

Listeners from Belgium - High End Audio Show Munich 2013

Shine On! Thank you for the great sound experience! Keep on... - High End Audio Show Munich 2013

Antesaria Audio truly appreciates your commitment to our products. We're happy attending (being part of) this great SHOW! - Report from the World HIGH END AUDIO SHOW in Munich

Great price / performance relationship! Thrilling! - High End Audio Show Munich 2013

Very involving sound - High End Audio Show Munich 2013

A nice high end sound experience from Poland! We'd love to hear more from you - High End Audio Show Munich 2013

Congratulations. The music is set free to show its expression of joy, detailing and unique creation - report from the World HIGH END AUDIO SHOW in Munich

Thank you for some nice moments with MJ who is it (RIP King of Pop, Rock and Soul) - High End Audio Show Munich 2013

Sound-"HAMMER"

High End Audio Show Munich 2013

Sound, and class!! – report from the World HIGH END AUDIO SHOW in Munich

High End Audio Show Munich 2013

Incredible sound! I'm sure the sound that Russians will love! - The editor of the Moscow AUDIO SHOW - High End Audio Show Munich 2013

Very good sound-very good speaker column. My favorite of the show! - High End Audio Show Munich 2013

Very good speakers!-my favorite at the show! - High End Audio Show Munich 2013

The most advanced speakers in Munich - High End Audio Show Munich 2013

Sounds great!!! - High End Audio Show Munich 2013

High End Audio Show Munich 2013

High End Audio Show Munich 2013

High End Audio Show Munich 2013

High End Audio Show Munich 2013

Many thanks for the demonstration! Wow! - High End Audio Show Munich 2013

High End Audio Show Munich 2013

Listeners from Israel - High End Audio Show Munich 2013

I've never heard of this company. I am amazed at the sound. It was very warm and musical- Rati - online editor HI END of Israel's Report from the High End Audio Show Munich 2013

Listeners from Serbia - High End Audio Show Munich 2013

Big Sound Hammer ! - High End Audio Show Munich 2013

Very nice and natural sound. Simply superb

RE MUSIC magazine in Italy- High End Audio Show Munich 2013

Listeners from the Netherlands - High End Audio Show Munich 2013

Great sound. Impresive tweeter.

High End Audio Show Munich 2013

Listeners from Indonesia - High End Audio Show Munich 2013

High End Audio Show Munich 2013

Thumbs up from AVShowrooms.com - High End Audio Show Munich 2013

Very interesting for all sorts of reasons...
High End Audio Show Munich 2013

WOW - great sound! Congratulations - "ULTIMATE AV"- Hungary - High End Audio Show Munich 2013

Refreshingly different, a seduction to dream! - High End Audio Show Munich 2013

Not bad!!! - High End Audio Show Munich 2013

Beautiful interior and stereophony. I wish you much success!

A perfect marriage of sound and looks. A revelation.

Great speakers perfectly executed, music that captures the heart. I am also grateful to the owner of the company for such a great speaker!

Keep up the good work!

High End Audio Show Munich 2013

Excellent clean sound, unusual timbre. The dynamic sound and space puts me on my knees. Excellent sustainability. I highly recommend them!

Sounds unusual and brave. One of the best ribbon speakers I've heard. Not only on Audio Show. Respect

Deliciously

The organs and drums on the album "Pomp"...fantastic space and dynamics

High End Audio Show Munich 2013

Beautiful design, great potential, but I think some elements to improve-Bass and integration with the rest of the bandwidth -Gentle values combined with monoblocks Zeta Zero. Very good resolution, and mids. I'm a top fan of the project and for their commitment ... and professionalism. Delicious!

High End Audio Show Munich 2013

Zeta Zero ULTIMATE SOUND - High End Audio Show Munich 2013

Dude! They look almost as good as me, and they sound so incredible! I'm going to buy some as soon as possible - EVA TITTEL Houston USA

Zeta Zero –Poetry of sound. Magical listening.

There is no sound like this in any studio around! Great speakers- beautiful like the sound! HUGE CONGRATULATIONS. - Jacek Borkowski Actor

Sensational sound! Lots of surprising details! Bass control! Great atmosphere! Pleasant atmosphere while listening! Friendly service! 100% satisfaction

Perfectly detailed sound. Super high- tone speakers -Slovakia

I'm completely impressed!

Very clean sound, and very selective in their original form. The speakers have a very original shape, and have great dynamics

I'm impressed. Great sound coming out of these amazing speakers. Congratulations. Quality.

Today, for the first time I heard a deep, controlled low deep bass that was a terrific representation of the original synthesizer. - Patrick 'DRONE' Domszy

Curious sexy design. The sound of M. Jackson was not bad. The rest OK. Yet a bit of work stands in front of you, but the direction is good.

Beautiful harmony of high and low frequencies. Excellent highlighting of subtle background sounds.

Presentation at the highest level. Speakers sensational. The Best of Audio Show 2010

This year's Audio Show was another great event.... As a person professionally engaged in the sale of music and audio devices have the right to express the truth about the system I heard today. It's one of those places where music played.

A huge amount of energy and life. I felt it during the trade-fair Audio Show 2010, 2009 and today. Listening pleasure combined with charging the batteries to fight the world PETER-FUSIC

Thomas! Thank you for your brilliant presentation of speakers and electronics in my room. My experience with Audio Show has been restored. I will not write how I like it ..... Zbigniew DAT Salon

Sade never sounded so beautiful.

The equipment is great in every way. I am delighted, this is what I would like to have a home. Super! Super! Super!

In a word-"AWESOME"

Under these conditions, and SCALE and ... perfect arrangement of "zero" clutter. Excellence enters SUPER. CONGRATULATIONS!

For another year I started with ZETA Zero. Great climate, attention to detail. -Thumbs up.

Knockout dynamics and resolution, great bass control. Continuously polishing the system

Fantastic dynamics and range. The intensity of the music is like a live concert. Spacial sound is fantastic. Congratulations!

I am impressed by the sound of the new set of speakers....

The best of high end. Wish luck with the company.

After hearing a few songs on Zeta Zeros I finally understand what in fact are the sounds and how music can be so heavenly!

On 8/11/09 I heard the interior of a cathedral with its best virtuoso organist in the ZETA ZEROs

Excellent Sound!!

Very cool. I'm proud of you. Paula