Zeta Zero on National Stadium
ZETA ZERO Orbital360 loduspekaers on main hall of National Stadium-Warsaw.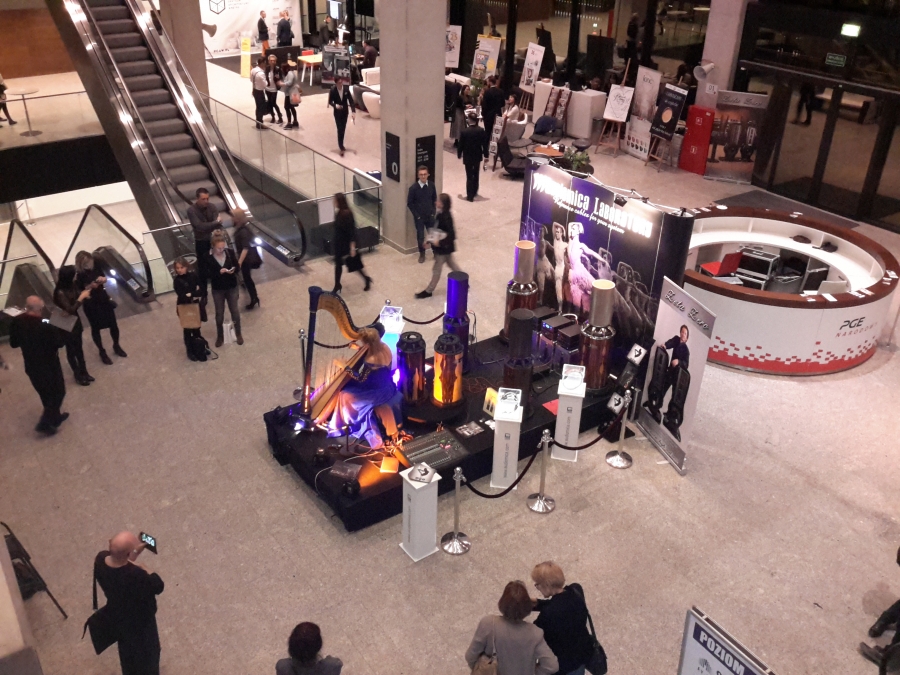 Two home units of loudspeakers Zeta Zero ORBITAL360 used in extraordinary experiment of artistic, very loud yet very clear audio reinforcement of main hall of National Stadium Warsaw.
As a result, excellent and very uniform sound was obtained with this very large and very high area (approximately 93,000 cubic meters) of the entire main hall. Thanks to omnidirectional pattern of Orbital360, in the range of as many as 7 floors of the main hall, the sound was clear and surprisingly good. Totally different and incomparably more legible, according to the representative of the stadium and listeners coparing to any sound from traditional speakers usually used in this space. Due to the 100% success of this extreme acoustic experiment, it was decided to carry out maybe even more difficult test of ORBITALI360 -next time in a spherical projection room of the National Science Center Planetarium "Copernicus". You may read about this allready done , also very successful test here.