Stereo & Bi-Stereo

Omni-directional coaxial (All-directional 360 degrees radiating) wide-band, powerful pasive home ribbon loudspeakers.4-way. Hi-End audio solution perfect for luxurious Stereo and reference Home Theatre. Work well with most of amplifiers, amplituners and tube amps. Available in 5 sizes and power levels: 300, 600, 1000, 1250, 2500 Watt RMS per each one loudspeaker box. Fitted with revolutionary BI-Stereo option each one loudspeaker plays full stereo image. The sound sensations are extraordinary. "3D& Space" sound spectacle uknown from any traditional (angular) loudspeaker. Finished in luxurious exotic woods and leather.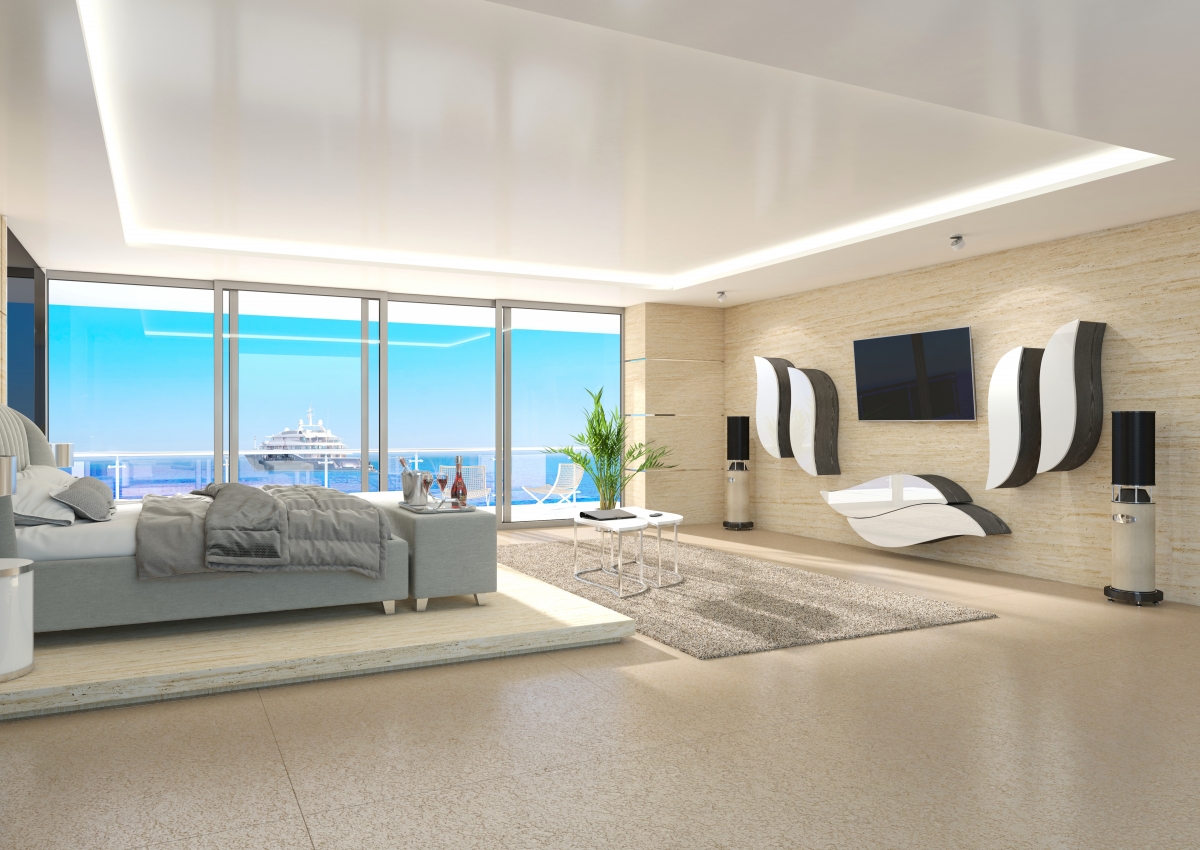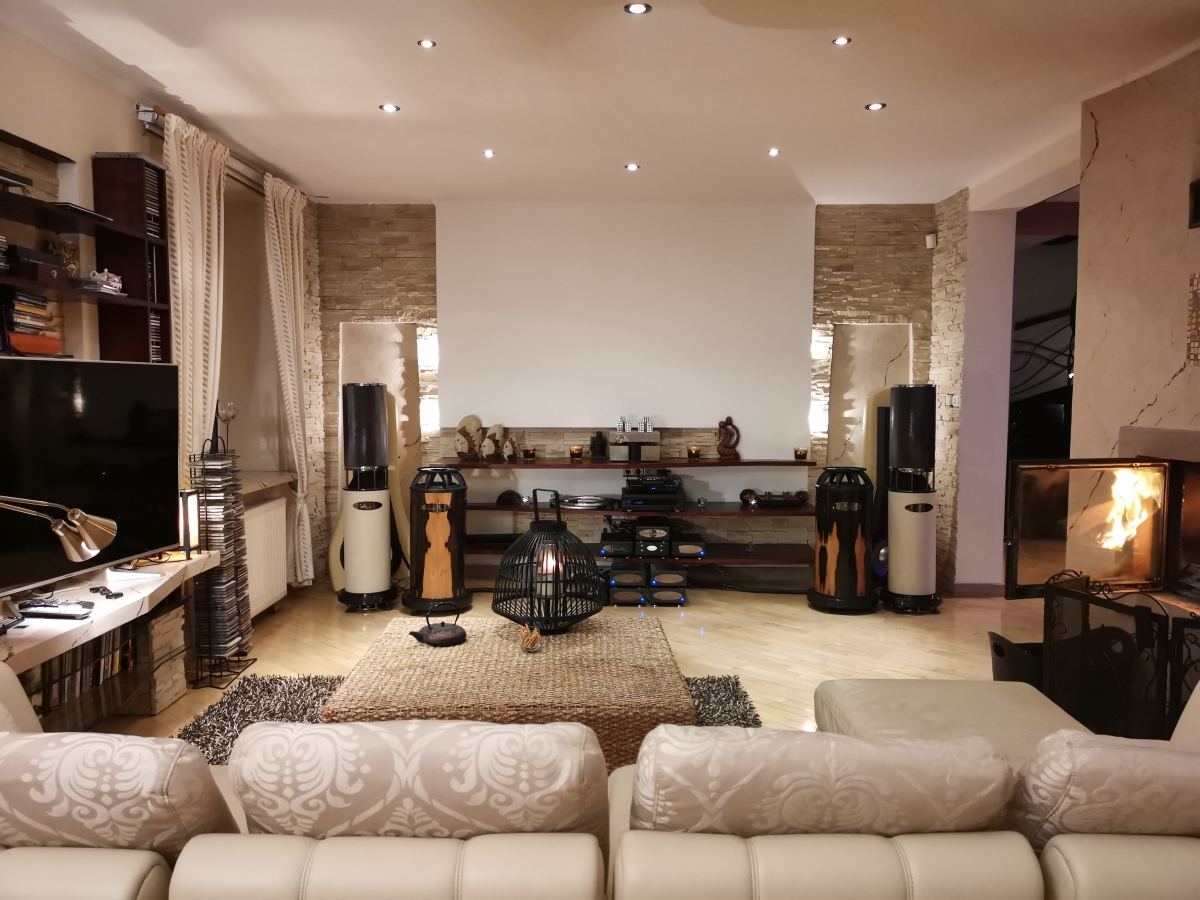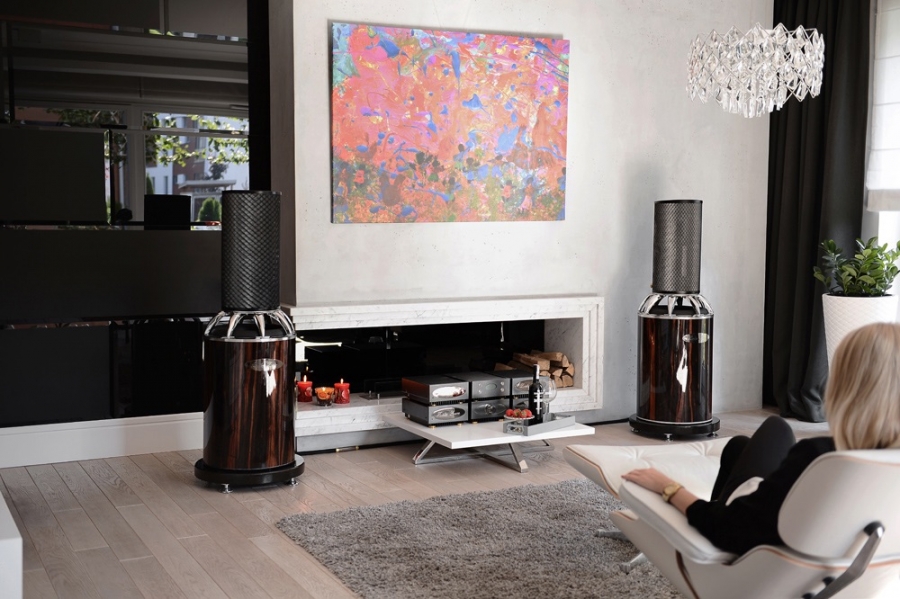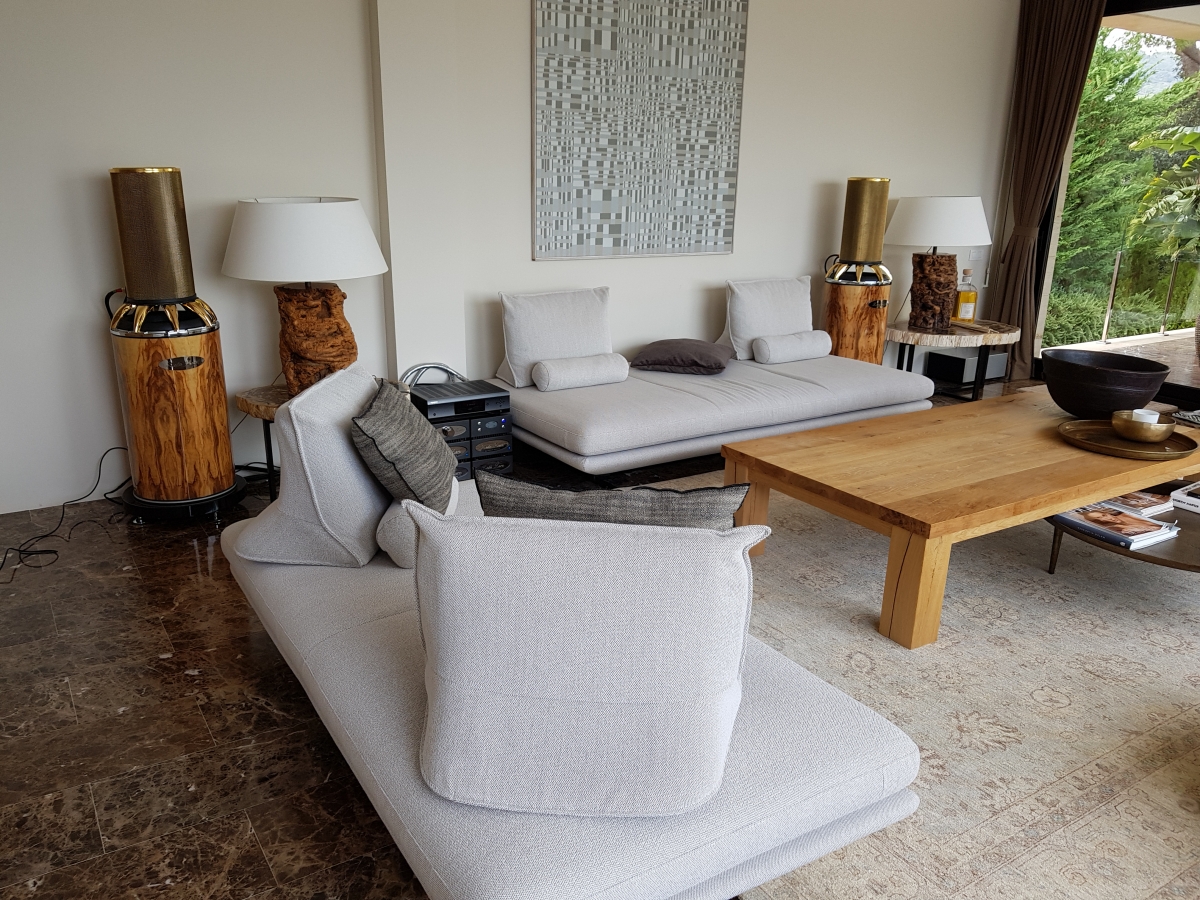 ORBITAL360 we offer in many combinations of colours, unique exotic wood & leather, and for special orders-finish including 24-carat plated gold versions (see below different models).
Orbital 360 works as standard loudspeaker (mono) or in BI-Stereo mode - as stereo loudpseaker. In this revolutionary mode each one loudspeaker plays full stereo image (two channels from one loudspeaker box). This is the first wideband ALL-Directional home HI FI ribbon loudspeaker with stereo emission worldwide.
Thanks to the completely spherical shape and special omnidirectional powerful ribbon transducer, Orbital360 columns radiate energy evenly throughout the room up to 360 degrees horizontally around the column plus in the vertical direction- mid freq. carbon support drivers ). Thanks to this, they give a fantastic acoustic image and an extremely realistic alignment of the sound "live", unknown from any loudspeakers with traditional angular, flat walls. What is very important from the point of view of sound quality only in a circular shaped enclosure, no harmful sound waves are created.

ORBITAL360 Slim in proportion to the human.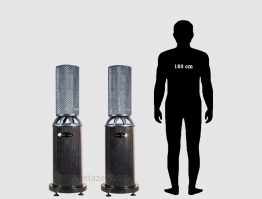 The "Orbital360" solution also eliminates the harmful sound directivity of an ordinary loudspeaker and does not radiate energy in the form of a concentrated beam striking the ears of listeners like traditional solutions do. With omni-directional ribbon speakers, the whole room is filled evenly with acoustic energy, which means no unpleasant "sweet spot" effect.
As a result no harmful accumulation of energy in front of the loudspeaker or harmful equalization of frequency bands to either side of the loudspeaker, eliminating next well known unpleasant "dipole effect" on bass (typical of electrostatic loudspeakers). Because there is no need to sit at a single listening point in the room (no "sweet spot" at all), listeners enjoy a high degree of freedom of movement and high quality stereo music even at a distance from the speakers and in all parts of a room.
Using of BI-Stereo gives additional new, strong, unusual and uknown filings comparing to any traditional loudspeaker. In this revolutionary mode loudspeakers nearly "disappear" in the sound field. You hear sounds, you do not hear loudspeakers. Using Bi-stereo you do not need to use any central loudspeaker too ! Bi-stereo gives fantastic freedom of listening position and extraordinary sound experience.You do not hear loudspeakers, you hear "SOUND SPACE".
It provides the experience of musical realism, unknown from classical speakers. Bi-Stereo "release" the sound creating a almost 3D artistic stage instead of two point-playing traditional mono speakers - left and right.

The perfect loudspeakers for high-end stereo and advanced high power multi-channel home theatre installations as 5.1, 7.1, 8.0 channels, etc. Basing on the ORBITAL360 columns, you can configure any multichannel home theater system with unprecedented acoustic qualities unknown from any traditional speakers. We advise you in detail in this regard.
Tech specs:
"Nano" 1200 Watt RMS
136cm X 27 cm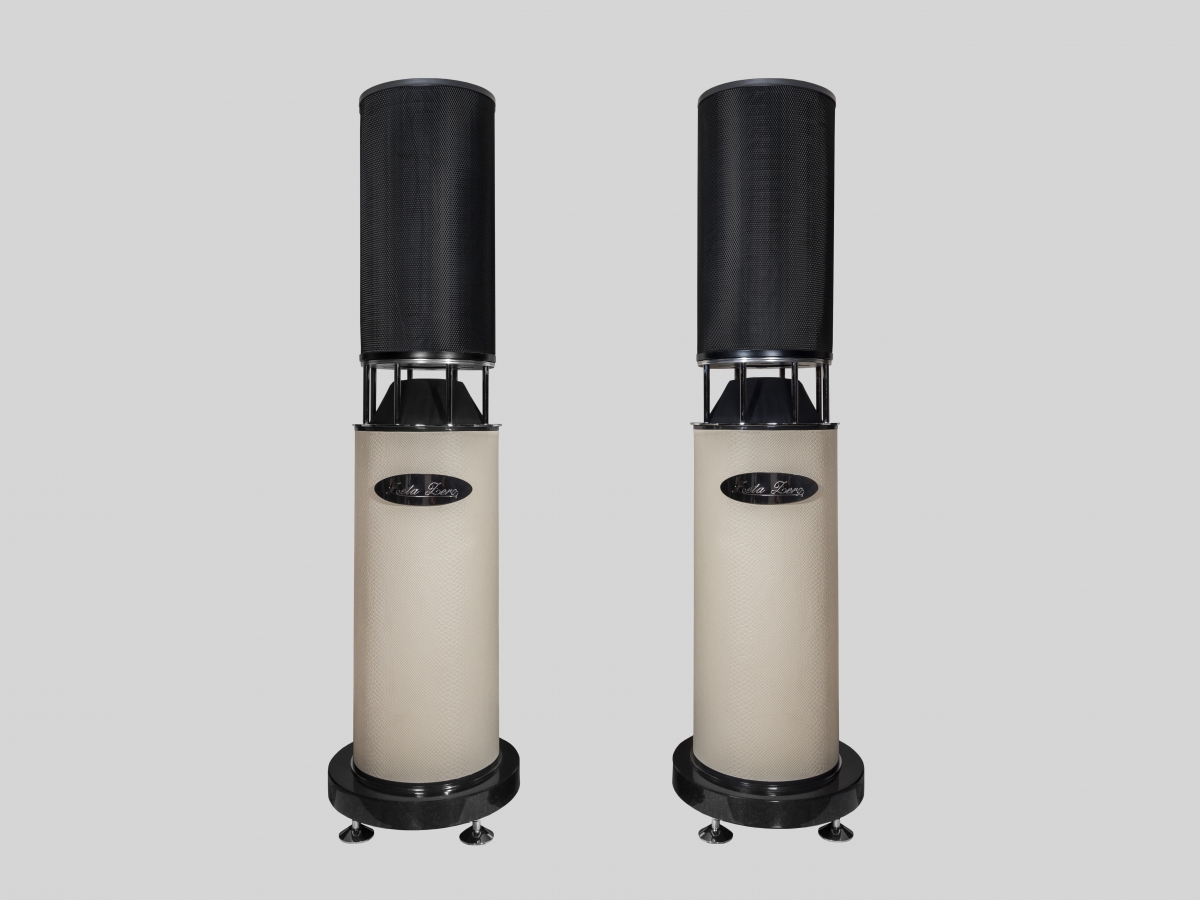 "Slim" 1000 Watt RMS
139cm X 33 cm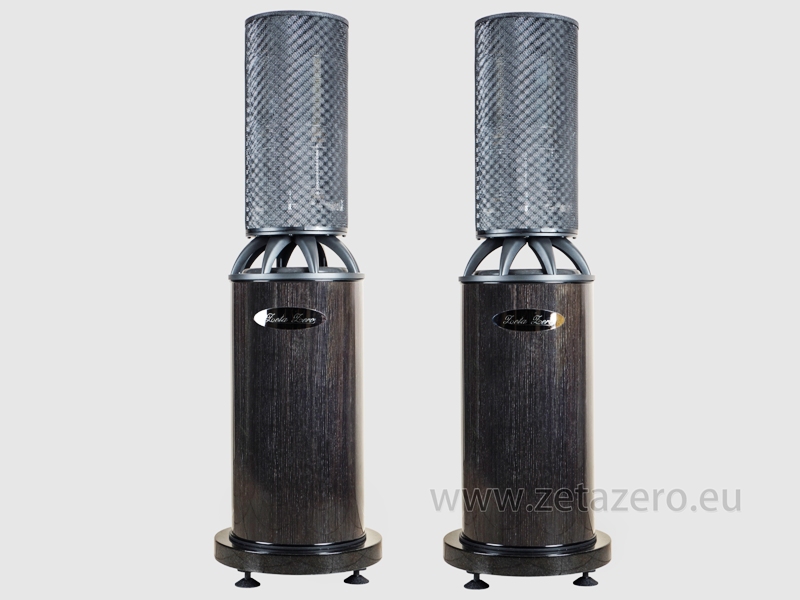 "Discovery" 300 Watt RMS
132cm X 42 cm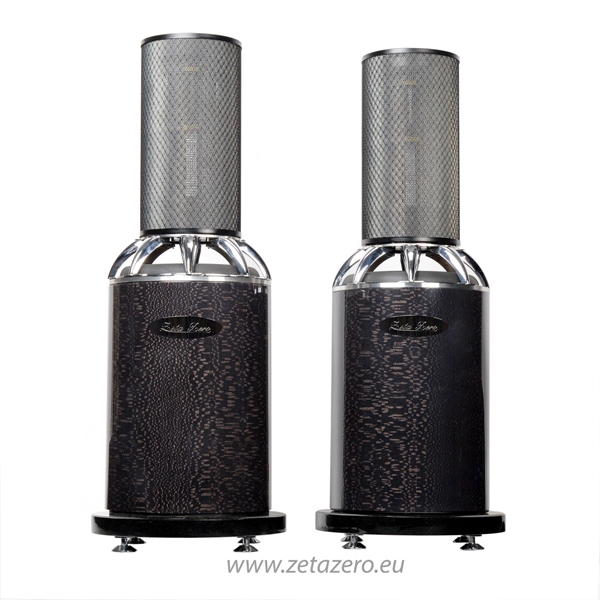 "Royal" 600 Watt RMS
"Imperial" 1250 Watt RMS
145cm X 42 cm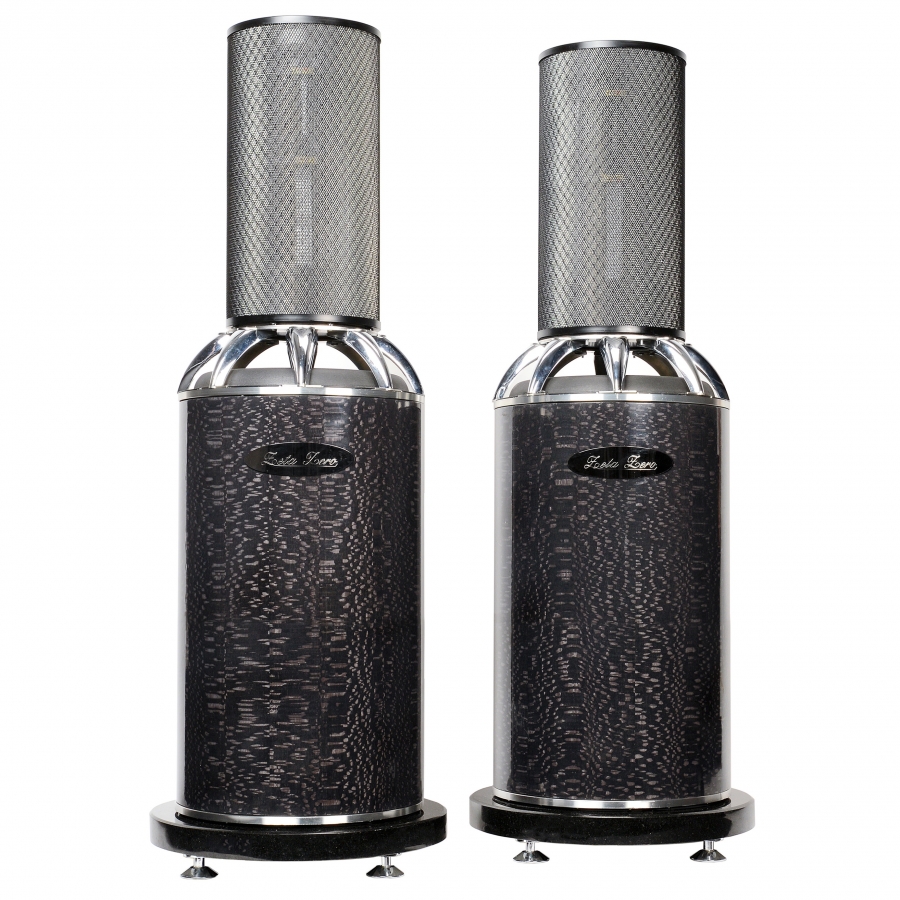 "Reference" 2500 Watt RMS
158cm X 42 cm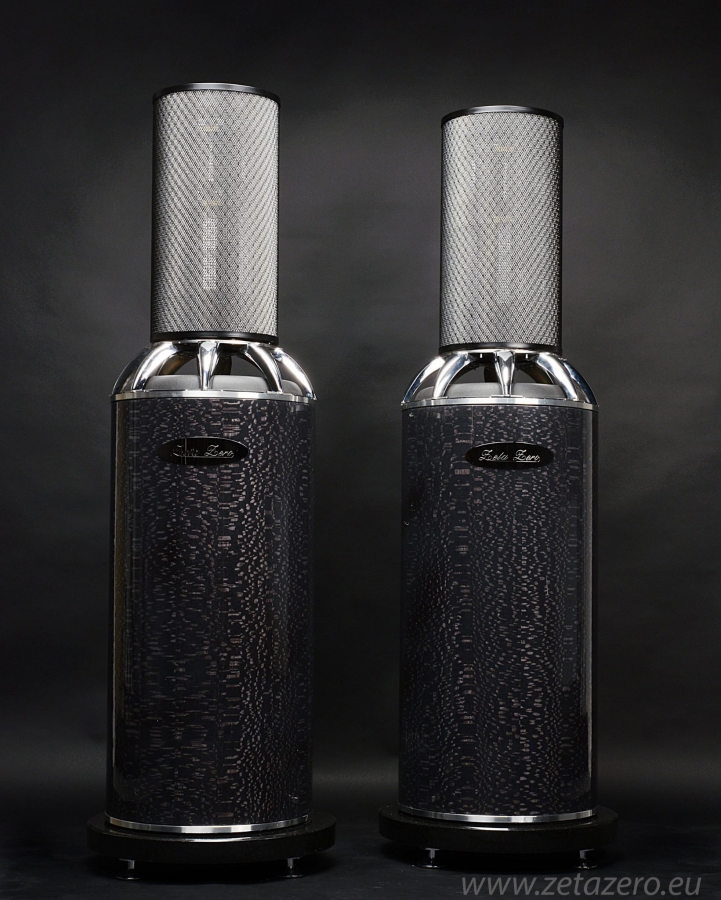 Model

H
(aprox.)*

W
(aprox.)*

Power

RMS

one box

Freq.resp
aprox*

Options of impedance


 

cm

cm

Watt


Hz

Ohm

NANO

136

27

1200

under tests


2x1,2,2x2, 2x4,4

SLIM


139

33

1000

~16÷50.000

2x2, 4, 8


DISCOVERY

132

42

300

~38÷50.000


4

ROYAL

145

42

600


~22÷50.000

2 or 4


IMPERIAL

145

42

1250

~14÷50.000

2, 2x2, 4


REFERENCE

158

42

2500

~12÷50.000


1x4 , 2x2